Smile And Fly Ethiopian (SAFE)
Being the largest aviation group in Africa, Ethiopian Airlines Group, with its valuable partners is pleased to announce that we shall cover on all our international flights booked with us through Ethiopian tickets, the Medical expenses, Repatriation, Evacuation and Quarantine costs related to COVID-19 as from 1st of October 2020 until 31st of March 2021. Our global cover dubbed Sheba Comfort is part of the extra security measures we are taking to ensure your health as our top priority.
The Beautiful Addis Ababa
Addis Ababa is the seat of many Embassies , the head quarter of Africa Union and many International organisation and it is the hub of Africa for the rest of the world.
E HIOPIA
You can fill the missing letter  only by  visiting Entoto park .
Why Choose Us
Experienced And Friendly Service
At Addis Link Travel agency, we are passionate about travel. Our experienced and creative travel consultants stay ahead of the curve to provide the best itinerary to make holiday the best out of your trip.
We are committed to find you discounted and good value for your money. Your happiness is our success.
FREQUENTLY ASKED QUESTIONS
COVID 19 - INFORMATION
COVID-19 Test requirment for Ethiopia
All passengers traveling to Ethiopia MUST present a negative RT PCR test certificate for COVID-19 before boarding a flight. The certificate validity shouldn't exceed 120 hours on arrival from the date sample is given.
Children less than or equal to 10 years of age are exempted from the RT PCR test certificate requirement.
There shall be no COVID-19 test to be done on arrival at Addis Ababa.
A Rapid diagnostic test (RDT antibody test) will not be accepted for this purpose.
PCR Covid-19 Testing Travel and Health Clinics?
Aqua Travel Clinic and Pharmacy
59 Mill Ln, West Hampstead, London, NW6 1NB.                      Phone: 020 7435 4273
C&H Pharmacy & Travel Clinic179 Blackstock Rd, Highbury, London N5 2LL.                              Phone : 020 7226 2500
Excell Wellness Health Clinic   180 Finchley Rd, West Hampstead, London NW3 6BP.   Phone : 020 7580 9442
Randox Health     https://www.randoxhealth.com/covid-19-home-testing-kit/       Use ETCOVID95 when check out to buy the kit for £95
Oval Medical Centre          2 Clapham Road, Oval, SW9 0JG     Phone : 020 7582 6000  – Home testing kit
Baggage Infomation - Click below
ET Baggage Information for Addis Ababa
Free baggage allowance on Ethiopian Airlines from London and Manchester is 2 pieces, 23 kg each for Adult and Children. 1 piece 23 Kg for Infants.
Excess baggage Charges and taking TV
 Excess baggage of 1pc – 23 Kg  £180    1pc – 32 kg  £250
Changing your 23 Kg allowance to 32 Kg  £70
Television upto 55 inch £100 Handling fee
Television over 55 upto 65 inch  £150 
N.B – If you television as a third piece, you will have to pay the excess baggage charges on top of the handling fee.
Our Pick of ethiopia
Our Travel Destination Choices
Customized Tour
We provide professional, fast and affordable customized tour in Ethiopia.
Many Interesting Locations
Sof Omar Cave is the longest cave in Ethiopia at 15.1 km long; it is the longest system of caves in Africa.
Bahir Dar
Bahir Dar is the capital city of the Amhara region in northern Ethiopia. It's a port on the south shore of the huge inland Lake Tana.
E hiopia at Entoto Park
It is one of the new park in Addis Ababa, Entoto area and make sure to visit and fill the letter "T"in Ethiopia with loved ones.
Got a trip plan in Mind?
Let's Work Together!

Contact Us
Call us at (44) 20 7272 0044 or fill out the contact form at this website for a free advice

Discuss your trip
Discuss your trip with one of our marketing professionals and get an estimate

Have you done Covid-19 Test
Let us help you get the quickest test center guaranteed in 24 Hours. Also same day service for emergency travel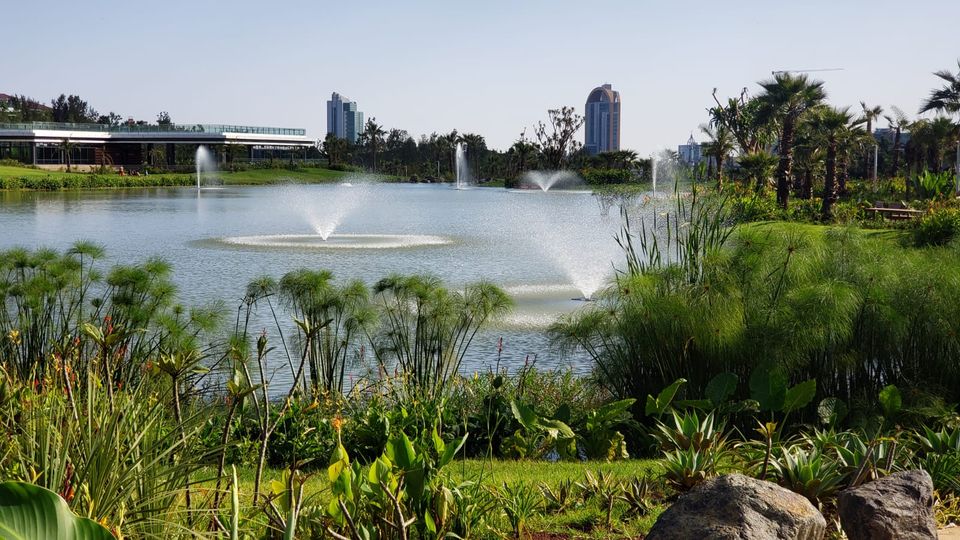 Our Blog
Read Our Latest News
Exploring the Best of African Luxury: A Guide to the Top Luxury Lodges and Resorts in Africa...